Solar wireless security system is a radio frequency wireless communication system including intrusion detector, alarm horn and alarm receiver. As with other RF wireless security systems, choose the same brand when purchasing solar wireless systems to ensure wireless transmission compatibility.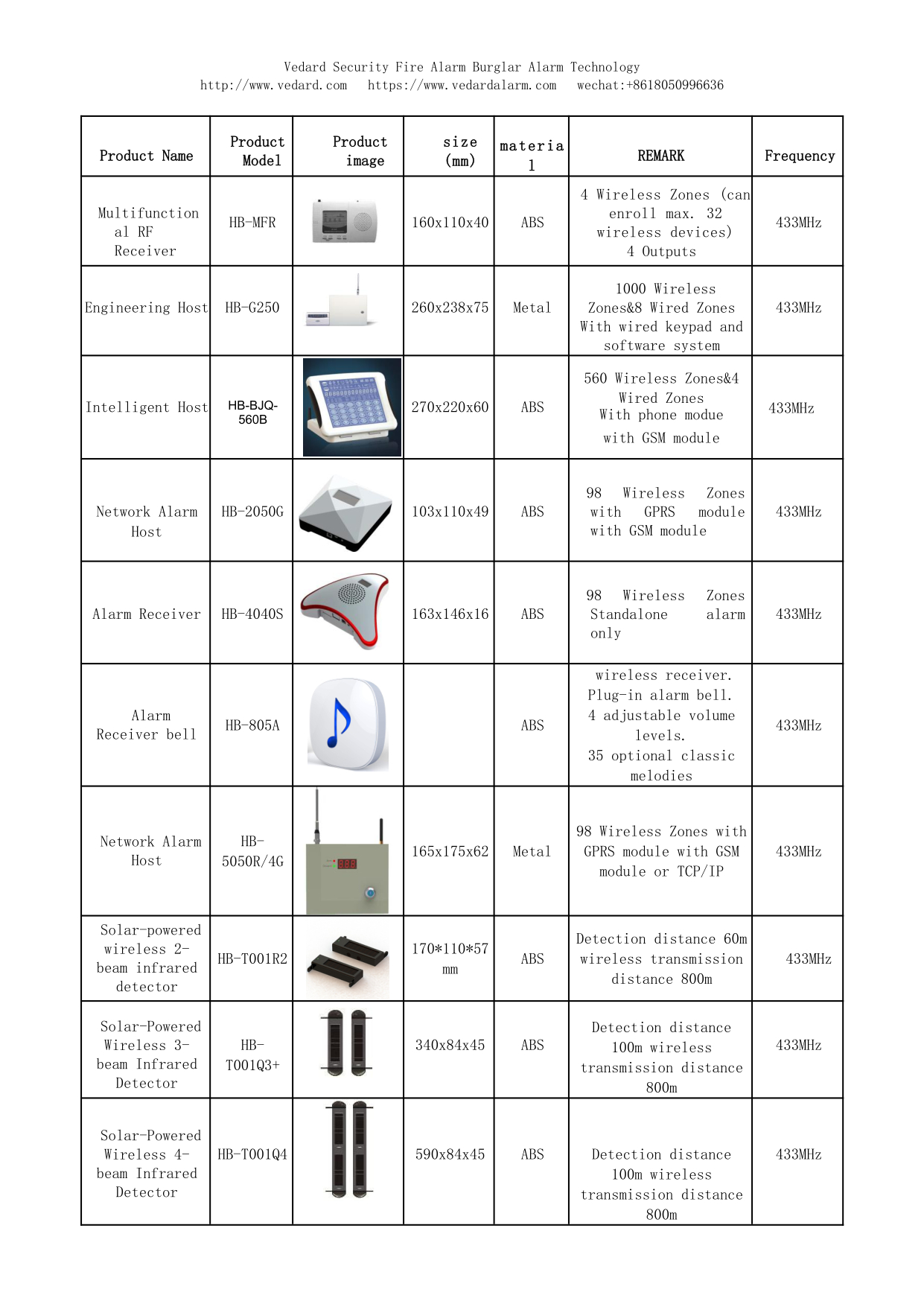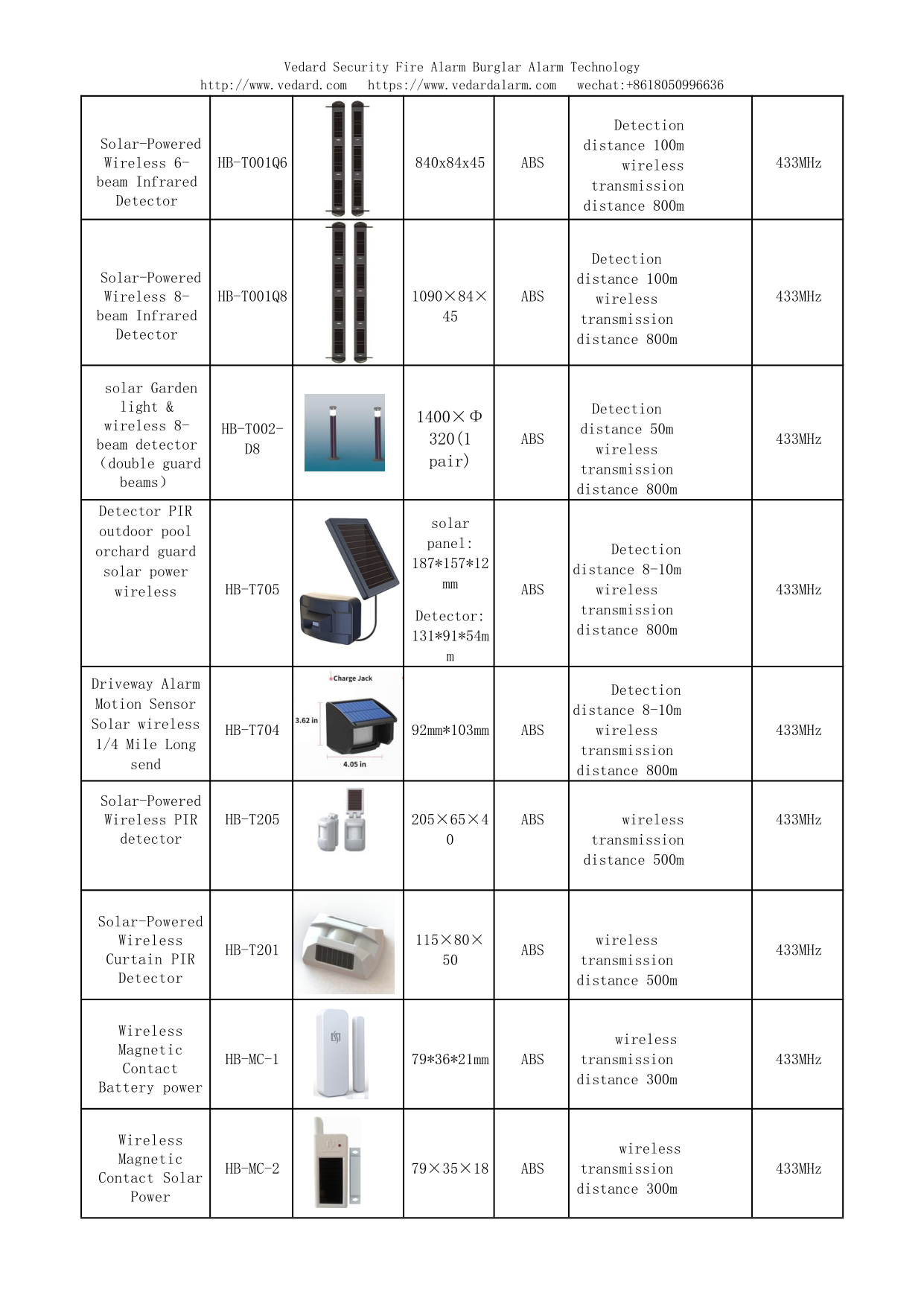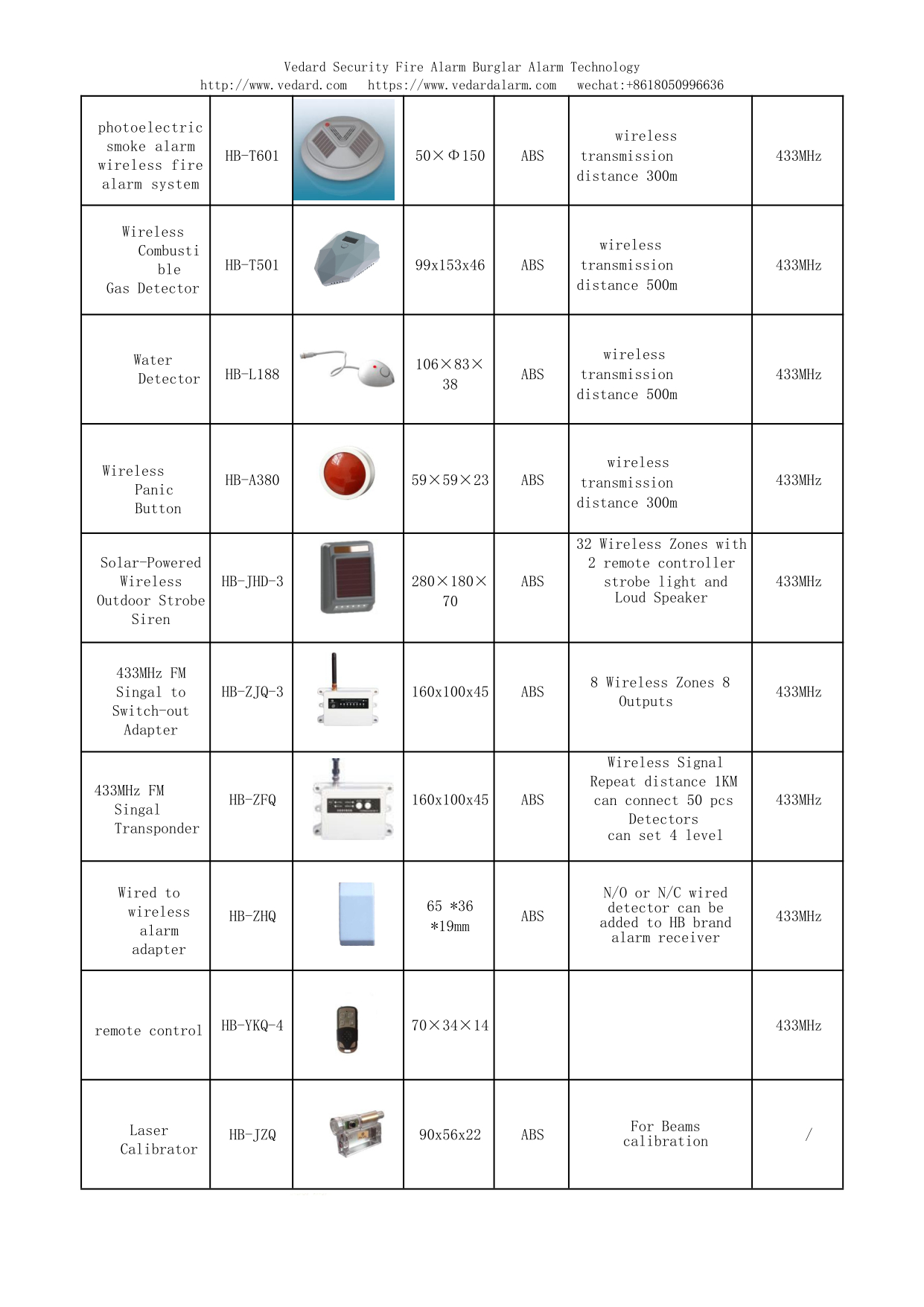 From the alarm store, select HB brand alarm system manufacturer
You can see all the HB brand wireless compatible security device including intrusion detector, siren strobe, alarm bell, alarm panel, smoke alarm, gas sensor, water leakage detector, door contact, indoor motion sensor, break beam sensor. All of them can be compatible with each other. One alarm receiver of alarm bell such as HB-805A or HB-MFR or alarm panel HB-5050G/R can equip with at least 24 wireless sensors and remote controller.
Solar security systems are characterized by energy saving and ease of installation. Solar wireless break beam system can best protect outdoor vehicles and other property security and against intrusion to indoor. Its wireless transmission range can reach 500-800 meters. Alarm receivers in homes can receive alarms from detectors installed in driveways, yard fences, and walls.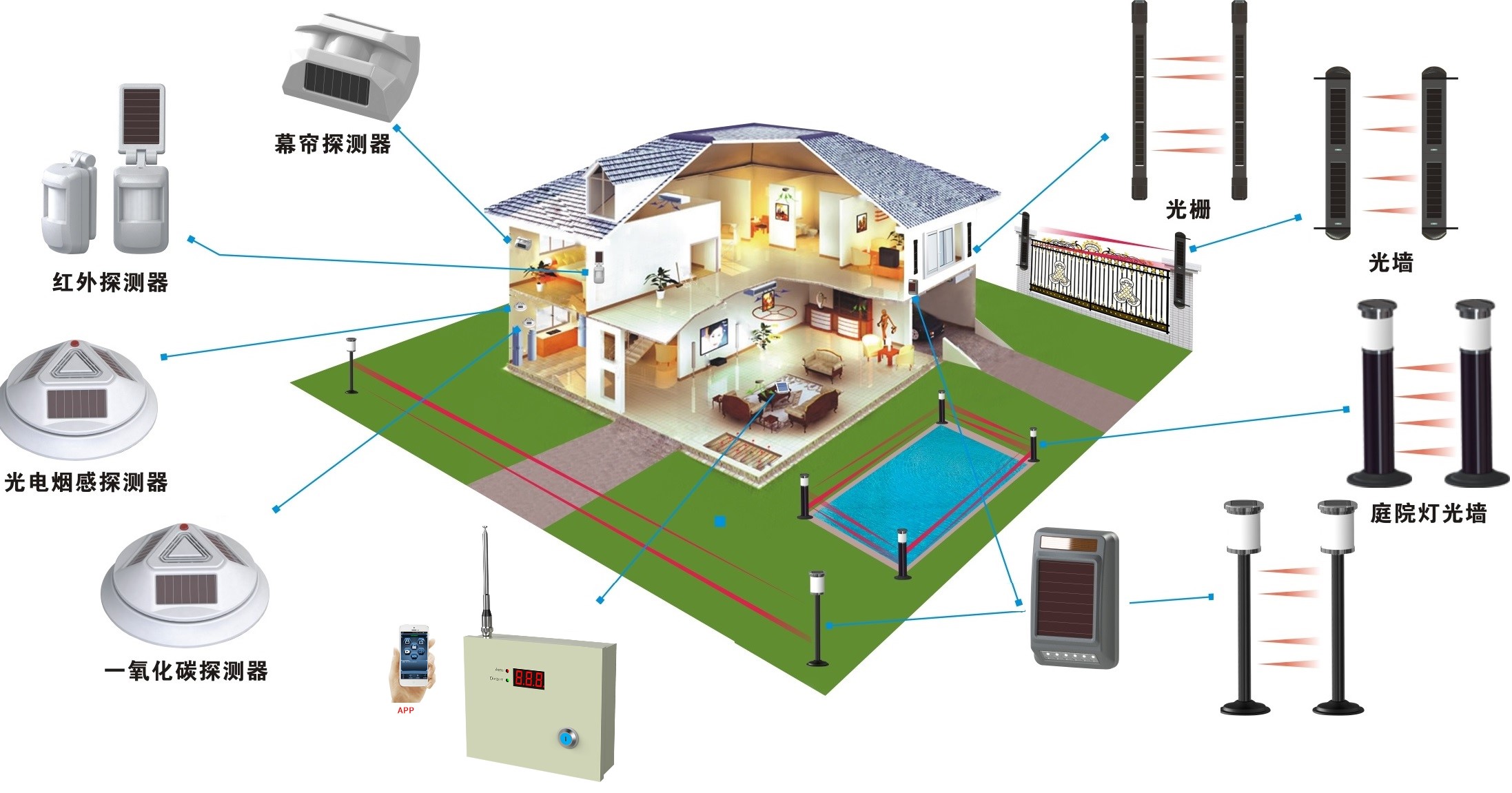 The Solar Wireless Security system is an upgrade to the wired alarm system.The wireless communication strength of the product has been enhanced.The outdoor anti-interference ability of the product has been improved.The ease of installation and use of the product has been improved.
Solar wireless safety system is a professional residential, commercial and industrial safety protection system. But normal people can quickly learn to install it like professionals. The break beam has LCD calibrator to show the transmission and receiving terminals calibration status.
Choose the right security system according to the construction characteristics of the house. For example, for the gate or driveway protection can choose solar infrared detector or solar break beam sensor. Refer to driveway alarm.
Choose appropriate alarm notification equipment according to residential characteristics and safety requirements. If you are always at home, you can choose the alarm bell HB-805A. If not, you can choose app alarm HB-5050G/R.
Learn to install solar PIR at

Learn to program and install 4-beam, 6-beam, 8-beam sensor at

Learn to install infrared grating at